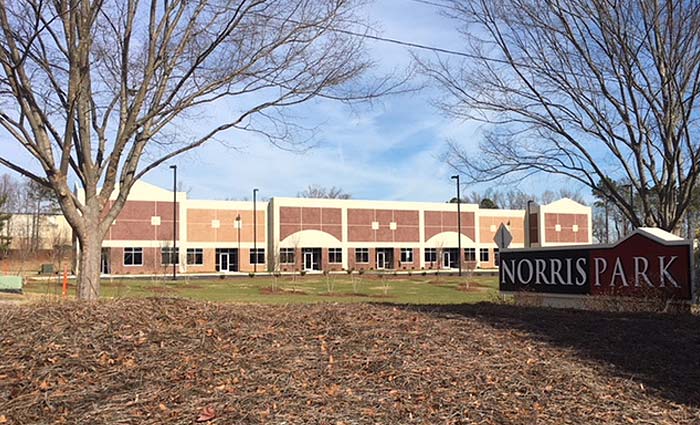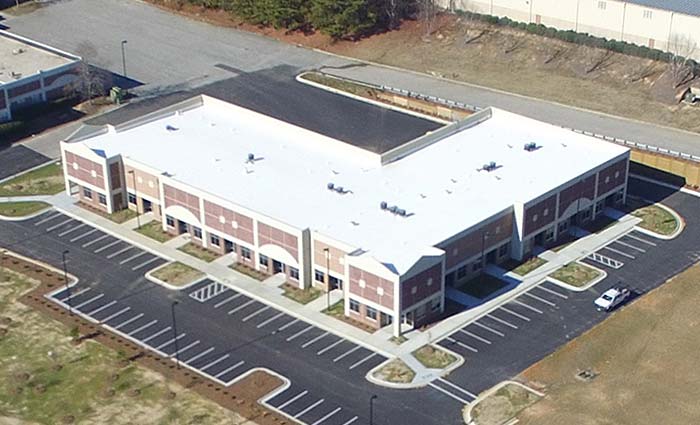 3420 Apex Peakway: 2,678sf Office and Warehouse
This is our newest space, completed November 30, 2017. The office area includes two fixed wall offices, large open work area and break room. Warehouse area (approx. 1,600sf) has one full rollup door and a personnel door. 20' high stacking availability in the warehouse.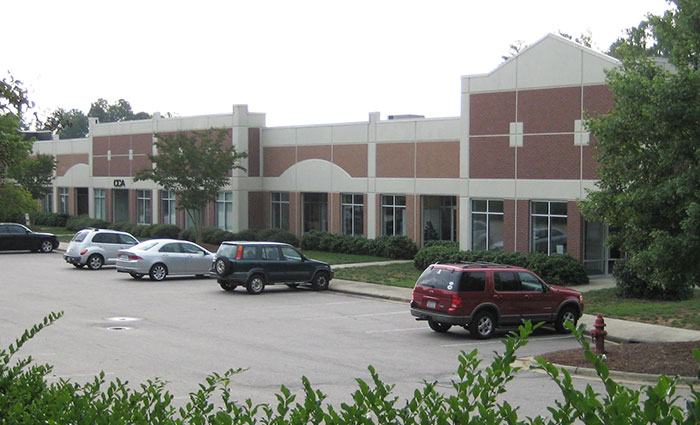 3426 Apex Peakway: 600sf Office
Completely New Office Suite comes with a reception area, large office and conference room. The space includes a small break area. Drive-up parking at the entrance door. This space is ideal for a small office situation.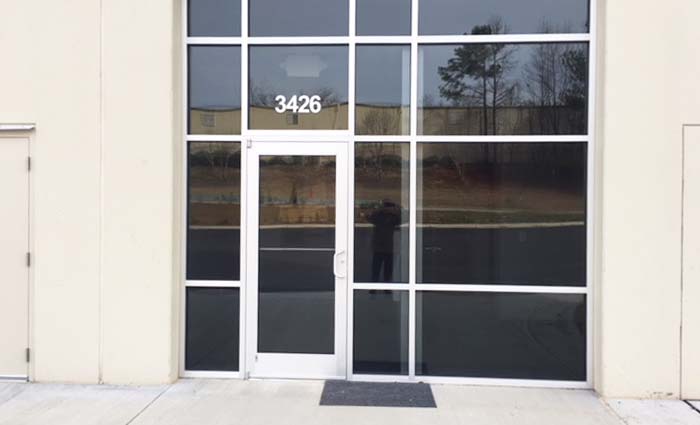 3457 Apex Peakway: 2,400sf Office, Workforce, Warehouse
This space has our only dock high, rear loading door, currently available. The space is 2,400sf which includes three distinct areas of almost equal size for: Office, Workroom, Warehouse.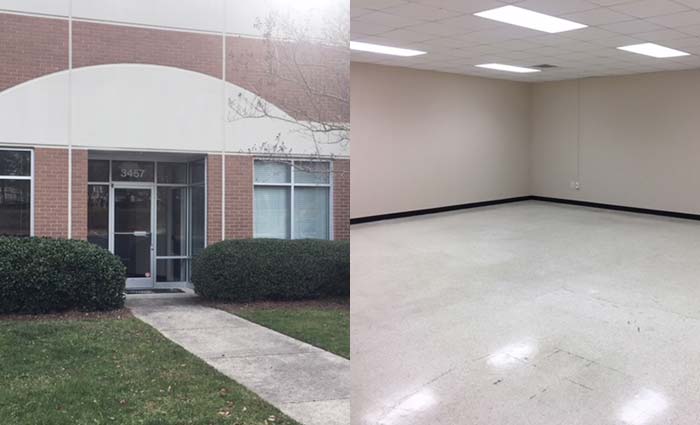 3455 Apex Peakway: 800sf Office
This space is available for office or storage or for a work assembly area. The space is one large, open room with 11' ceilings. It includes one bathroom. The space is well lit, has its own separate street entrance.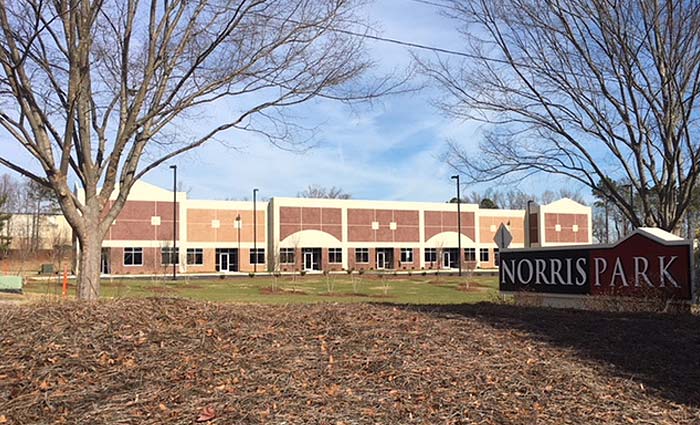 3452 Apex Peakway: 4,470sf Office
This space is principally suited for office use. There are seven fixed wall offices, a break area, one 500+ sf room for multiple cubes and two collaborative spaces within this floorpan. The space includes a ground level roll up rear door, 500sf warehouse and a rear personnel door.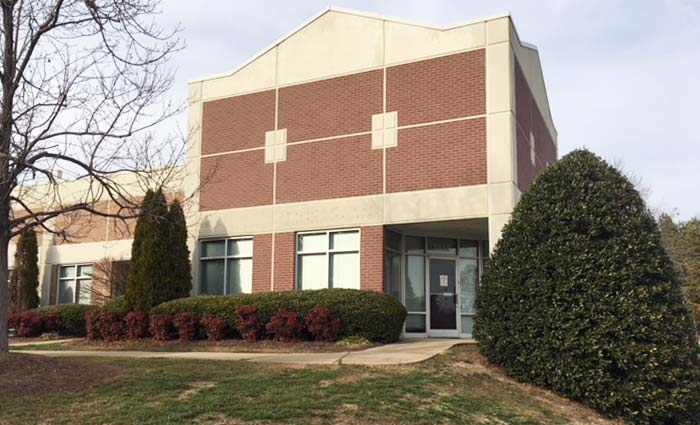 1229 Perry Road Suite: 9,981sf Office & Warehouse Combination
This space is ideal for Office, Showroom, Warehouse space. Approximately 4,481sf is finish office area with 12' ceilings. The large central showroom area is surrounded by fixed wall offices and one large conference room. The rear portion is all ground level warehouse with four rear, roll up doors.